Carrières
Possibilités pour le centre de soutien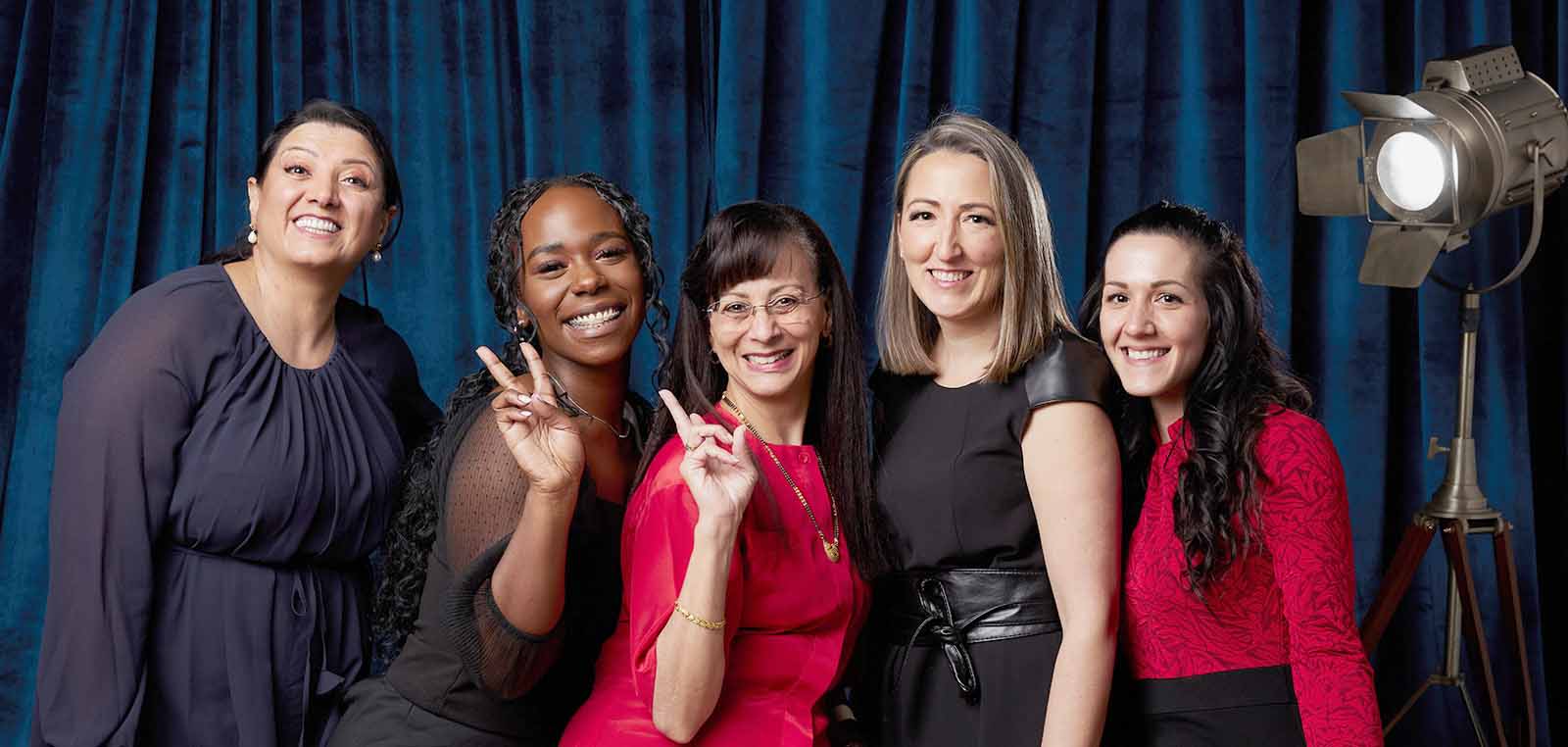 Faites partie de notre histoire de croissance
Joignez-vous à une culture à forte croissance et créez des résultats exceptionnels en collaborant à l'élaboration de nouvelles façons de faire. Notre personnel offre un service d'excellence et dirige en anticipant l'avenir afin de demeurer continuellement à l'avant-garde. Nous recherchons des talents exceptionnels pour se joindre à une culture qui est ancrée dans nos valeurs et qui permet à chacun d'apporter le meilleur de lui-même au travail chaque jour afin de fournir un soutien et des conseils précieux à nos cliniques.
Faire partie de l'équipe du centre de soutien de dentalcorp signifie que vous vous joignez à une équipe qui vous encadrera et vous soutiendra dans votre croissance et votre perfectionnement continue.
Postes par province
Vancouver, British Columbia
Who you are:
You are a service orientated individual who is excited to be a part of a fast-growing organization that enables the best to be even better. You have a passion for exceeding employee expectations when it comes to answering employee questions or resolving issues. You love to improve processes to make the customer or end user experience even better. You love working in a collaborative team environment, but also enjoy your autonomy to accomplish tasks and provide excellent service to our Practices. As an individual who is driven by excellence, you are eager to contribute the success of one of Canada's Best Managed companies
This is a hybrid position based out of our Toronto Support Centre. Reporting to the Manager, People Experience, you will be providing operational support for the newly created HR Shared Services Team (DC Connect)
Purpose of the Position
The People Experience Coordinator acts as the front-line to HR Services and uses knowledge management/case management tools and experience to provide first level inquiry management and resolution.
The People Experience Coordinator completes data and transaction processing and management for core processes where self-service is not available (e.g., new hire onboarding, separations, employee data administration, etc.)
This role focuses on documenting, handling, and resolving HR customer inquiries, while focusing on service delivery, coordination with other HR team members, and continuous improvement
Role overview:
Overall responsibility for inquiry resolution in an efficient and courteous manner, as well as day-to- day transaction processing in case management system and HRIS system
Escalate / redirect contacts where guidance or clarification of policies and procedures as required
Document inquiries with accurate classification and resolution action
Provide support and guidance on workflow of direct access transactions based on policies and guidelines in cases where assistance is required
Flag where Knowledge Management systems need to be updated with content to help with future inquiry resolution and / or employee and manager direct access
Promote the customer experience and increase satisfaction through efficient and courteous service
Enter data and complete transactions as it relates to employee or master data, onboarding, compensation, employee separations, time entry, performance, compensation, and contingent worker support in appropriate systems
Collect completed and legislatively required documentation (electronic and/or paper) and ensure HR system data is complete and accurate
Implement process and content changes as directed by the Centres of Expertise
Audit completed transactions and data to ensure accuracy and follow up where required
Distribute reports as required to HR customers; share frequent custom reports as suggestions for standardized reports to HR systems team
Resolves data entry issues and employee data corrections as required
Consults programs, policies, and key documentation to resolve employee inquiries
What we're looking for
Undergraduate degree with a focus in Human Resources Management or a related field, or a combination of education, training and experience deemed equivalent
Minimum of 1-3 years' human resources experience
Analytical abilities to monitor service levels, performance, and metrics to inform course of action
Detail-oriented to ensure completeness and quality of information entered into HR systems
Ability to adapt communication style to suit stakeholder and situation; ability to be patient, empathic, and persuasive
Action-orientation, to take initiative and execute tasks efficiently and effectively within service framework
Knowledge and experience across multiple HR domains to support inquiry resolution, and redirecting escalated and/or complex cases to the appropriate stakeholder group
Exposure to digital HR solutions to coach others in their use (i.e., self-service and HRIS data entry)
Collaboration and teamwork across HR and other departments to enable operation of the service delivery model
Strong relationship management and interpersonal skills to a wide variety of stakeholders interacting with the People Experience team
Knowledge of applicable laws and legislations
Strong written communication skills to answer employee inquiries, write FAQs, or build project documentation to support continuous improvement
Work Environment
Not exposed to hazardous or disagreeable conditions
Due to the number of HR Team members and internal clients relying on service from this position, experiences interruptions to work flow that may impact on daily productivity/outcomes
Service level agreements and customer expectations require timely and accurate responses
About dentalcorp
dentalcorp is focused on acquiring and partnering with leading, growth-oriented general and specialist dental clinics across Canada. Our unique value proposition allows our dentist Partners to retain their clinical and operating autonomy while we inspire them to achieve ambitious personal and professional growth. Our unprecedented strategic insights and expertise place our Partners at the forefront of delivering optimal patient care.
Candidates must be legally eligible to work in Canada. We thank all applicants, but only suitable applicants will be contacted. Job applicants with a disability who require reasonable accommodation for any part of the application or hiring process can contact our Talent Team at 416-558-8338. Reasonable accommodations will be determined on a case-by-case basis and your request will be responded to as soon as possible.
apply
Nous aspirons à votre épanouissement
Chez dentalcorp, nous voulons que vous réussissiez dès le premier jour. Notre objectif est d'attirer, de retenir et de faire croître les meilleurs talents issus de nombreux secteurs d'activité afin de garantir que notre personnel apporte une expérience, des compétences et une réflexion diversifiées pour continuer à stimuler le rendement de l'entreprise.
À propos de l'équipe du centre de soutien
Nous faisons preuve d'audace, sommes passionnés et authentiques et mettons du cœur à l'ouvrage. Nous travaillons en équipe et nous nous soutenons mutuellement pour réussir. Nous nous efforçons de concrétiser de grandes aspirations, de célébrer notre réussite et de récompenser nos employés pour leurs contributions.
Avantages pour les équipes du centre de soutien
Chance de se joindre à une équipe collaborative et à une culture fondée sur des valeurs
Rémunération et avantages compétitifs dans une entreprise essentielle à forte croissance
Possibilités de perfectionnement et de croissance professionnels
Occasion de faire partie d'une communauté qui est passionnée par l'idée de redonner à la communauté et qui encourage les membres de son équipe à participer à des initiatives telles que les collectes de nourriture, le bénévolat et le soutien à nos cliniques dans le cadre de notre programme Redonnez un sourire
Vous ne trouvez pas le poste que vous cherchez?
Nous sommes à la recherche des meilleurs talents et notre liste des postes disponibles au Canada est mise à jour quotidiennement.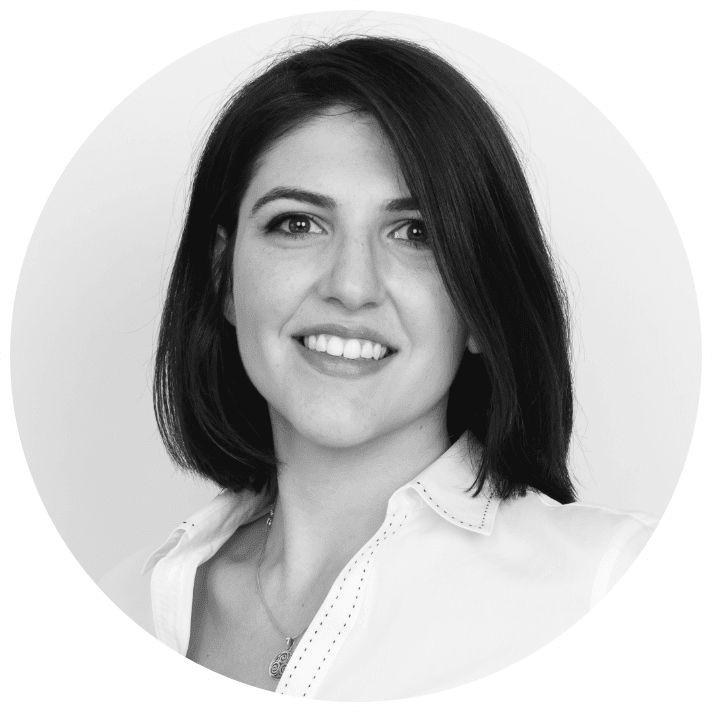 C'est passionnant de contribuer à la croissance d'un organisme de soins de santé pancanadien. Comme j'ai une formation en finances, je suis vraiment motivée par la mission de dentalcorp et inspirée par la façon dont nous aidons de plus en plus de patients à mesure que notre réseau grandit.
Du soutien administratif au recrutement, de l'optimisation de la clinique au marketing, nous restons toujours à la pointe de l'hygiène bucco-dentaire afin de permettre à nos partenaires d'être encore meilleurs. Faire partie de l'équipe du centre de support de dentalcorp signifie bâtir une carrière au sein d'une équipe qui soutient votre croissance et votre développement continus.